… and so i do with a new blog of mine.
here i will post news, happenings, events, work in progress and anything else.
i think thats a good idea to start all new, fresh and dandy into the year 2011 – hope you like it : )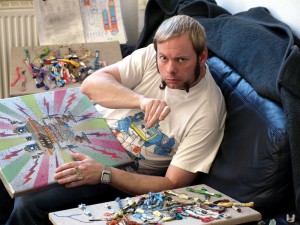 imagery: One man a needle, some yarn and lots of attitude – here i am, sitting and finishing the last stitches of Robot #3 of my new embroidered Robot series "X-stitch Robots".